Developing Franco-Cypriot archaeology projects is an integral part of our bilateral cultural cooperation. In fact, France is a privileged Cypriot partner. Cyprus appreciates France's contribution to the research, protection and enhancement of its national heritage. The French archaeological missions work in close collaboration with the Department of Antiquities of Cyprus, which always encourages and supports French excavation programs, and also with the University of Cyprus. The Cypriots maintain and enjoy good relations with all French archeological missions and emphasize the importance of the missions.
The respective missions diligently develop, in conjunction with their research programs, "skills training" for young students and Cypriot archaeologists involved in research work or study visits to France organised by local professionals. It is also worth underlining the excellent collaborative work led by the Cypriot authorities that together with the Institut Français Chypre bring value to the development of these archaeological sites, especially those of Khirokitia and Kition.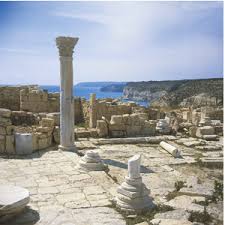 On the initiative of the French archaeological mission of Amathus, a narrative map, in French and in English, offers a discovery journey of Amathus, its monuments and its history, through inscriptions discovered in different places of the site, in various languages and scripts, enhanced by pictures and an online biography. By Alexandre Rabot and Anna Cannavò, HiSoMA, MOM, Lyon.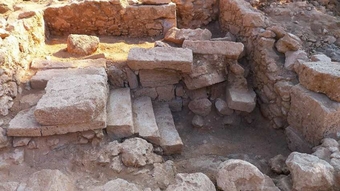 Archaeological discoveries by the French mission of the University of Avignon directed by Claire Balandier, professor of archeology and history of ancient Greece.
Cyprusmail 08/09/2020
PAFOSNET 08/09/2020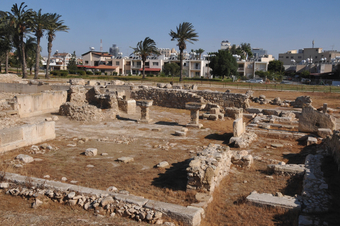 Discover the ancient site of Kition thanks to the narrative map developed by Sabine Fourrier (Research Director, CNRS) and Alexandre Rabot (Engineer in archeology, Lyon2), who take part in a mission funded by the French Ministry of Europe and Foreing Affairs.This map invites visitors to explore urban history in five stages, leading to places where visitors can see different strata of the site's past. Extend the visit with online documentary resources.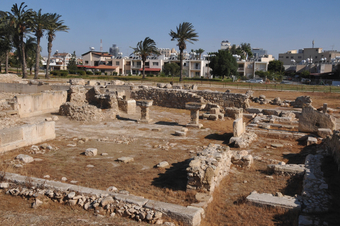 Founded in 1964 for the excavation of Salamis, the mission of the University of Lyon has conducted research since 1976 on the ancient city of Kition (under the modern city of Larnaca).