Payment facility for French courses

In order to make the payment of the French classes easier and in order to limit contacts, the French Institute strongly encourages users to pay the amounts due using JCC: https://www.jccsmart.com/e-bill/34609024.
Opening hours to the public
Important!
In accordance with the instructions of the Cypriot government,The French Institute in Cyprus welcomes the public again. However, the courses are still held online and the whole team of the Institute will remain at your disposal !
The switchboard remains open from Monday to Thursday from 8:30 a.m. to 6 p.m. and Friday from 8:30 a.m. to 2 p.m. (22 459 333 / contact@ifchypre.org).
| | |
| --- | --- |
| Monday | 8:30 -18:00 |
| Tuesday | 8:30 -18:00 |
| Wednesday | 8:30 -18:00 |
| Thursday | 8:30 -18:00 |
| Friday | 8:30 -14:00 |
Exams Office
The Exams Office is at your service for information and enrolment at:
Monday

8:30-14:30

Tuesday

8:30-13:00

14:00-17:00

Wednesday

8:30-13:00

14:00-17:00

Thursday

8:30-14:30

Friday

8:30-14:30
Espace Campus France
The Campus France Office is at your service for information and enrolment at:
| | |
| --- | --- |
| Monday | 9:00-15:00 |
| Tuesday | 9:00-18:00 |
| Wednesday | 9:00-15:00 |
| Thursday | 9:00-18:00 |
| Friday | 9:00-14:00 |
L'Institut français est l'opérateur de l'action culturelle extérieure de la France. Il a été créé par la loi du 27 juillet 2010 relative à l'action extérieure de l'État et par son décret d'application du 30 décembre 2010.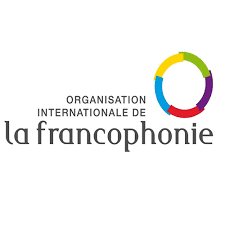 Despite a difficult health situation due to the Covid-19 pandemic and the many uncertainties that result from it, the French Embassy and the French Institute of Cyprus, in collaboration with the Cypriot authorities and Embassies members of the International Organization for the Francophonie, will participate in the 2021 celebrations of the Francophonie in Cyprus!
You will soon find the program on this website. In addition, a Francophonie Facebook page will be created especially for this occasion.

Sciences Po will be providing two virtual information sessions for international counsellors on 25 February and 3 March. These information sessions which will take place in English are dedicated to international secondary school counsellors.
Like many institutions in the world, the French Institute of Cyprus covers all missions defined by the Ministry of Foreign Affairs:
To promote and disseminate French culture and language. The institute acts for a living Francophonie in connection with the Cypriot authorities.
To favour cultural exchanges (plastic and performing arts), co-produce shows in Cyprus in link with French artistic creation, to create partnerships with local institutions and associations.
To enhance student mobility and to promote higher education in France or in French in Cyprus.
To strengthen scientific cooperation.
Thus, the programme of the French Institute of Cyprus covers all fields of cultural, artistic and literary, educational and linguistic, academic and scientific cooperation through multiple actions: exhibitions, conferences, debates, cinema, concerts, dance performances and drama, French classes, teacher training, etc.
We invite you to visit frequently our website which will, hopefully, illustrate the dynamism of Franco-Cypriot cooperation.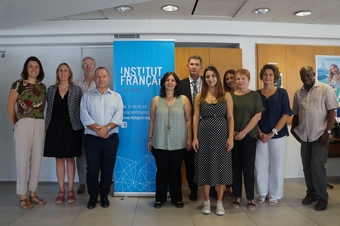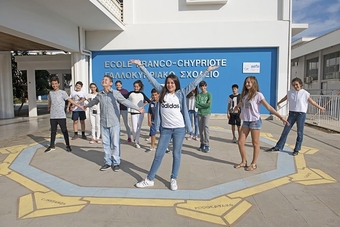 The high school section of the Ecole Franco-chypriote of Nicosia is now certified, allowing the school to offer a full curriculum from kindergarten until the end of high school. Learn more in vidéo.