C1 French courses
French version - γαλλική έκδοση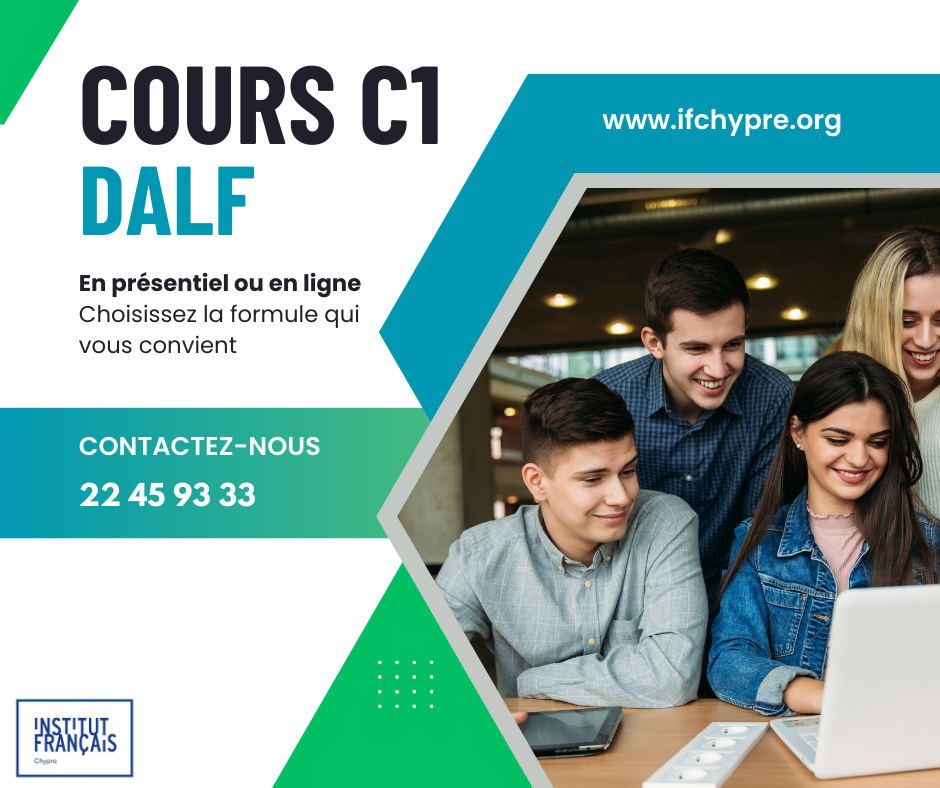 C1 French courses

Do you want to be fluent in French? To improve your writing and speaking skills?
Join our C1 courses!
 Choose to join our face-to-face C1 course or our online C1 course.
Information: www.ifchypre.org
Registrations: 22 45 93 33
--------------
Μαθήματα Γαλλικών C1
Θέλετε να μιλάτε άριστα τη Γαλλική γλώσσα; Θέλετε να βελτιώσετε τον γραπτό και προφορικό σας λόγο;
Τα μαθήματα C1 του Γαλλικού Ινστιτούτου έχουν φτιαχτεί για εσάς!
Επιλέξετε το δια ζώσης μάθημα C1 ή το διαδικτυακό μάθημα C1 .
Πληροφορίες: www.ifchypre.org
Εγγραφές: 22 45 93 33