Espace Campus France
The Campus France Office is at your service for information and enrolment at:
| | |
| --- | --- |
| Monday | 9:00 - 18:00 |
| Tuesday | 9:00 - 15:00 |
| Wednesday | 9:00 - 18:00 |
| Thursday | 9:00 - 15:00 |
| Friday | 9:00 - 14:00 |

French higher studies
The quality of higher education in France is the result of long-term and continuous political vision. This policy has enabled France to provide students with one of the best systems of higher education in the world and, above all, one of the most accessible. French universities and Grandes Ecoles offer high-quality training without imposing unaffordable tuition and fees.
So what more are you waiting for? All of the training provided in French universities is associated with accredited research laboratories and the expertise of experienced professors. Regardless of what you are studying, in France, you will always be alongside committed experts.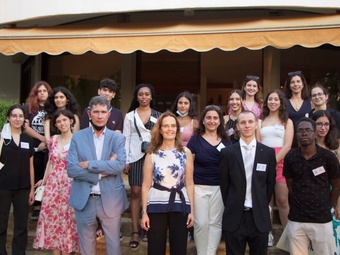 Please click on the picture
The Ambassador of France, Mrs. Salina Grenet-Catalano, received at the residence of France on the 21st of July students from schools in Cyprus who have chosen to complete their higher studies in universities or other educational establishments in France. On this occasion, future students were given the opportunity to interact with some French higher education graduates returning to Cyprus as well as with students currently studying in France.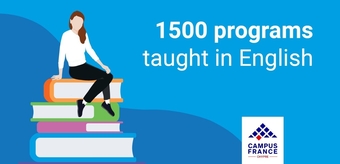 International student mobility continues to grow. Located in the heart of Europe, France is one of the top hosts of mobile students. Among its major advantages are the high quality of its higher education system, one of the best in Europe and in the world, the remarkably low tuition fees, and the enjoyable French way of life.