Tribute to Alice Guy-Blaché
Tribute will be paid to Alice Guy-Blaché, director, screenwriter and producer of French cinema, having worked both in France and in the United States, in the framework of the "Images and Views of Alternative Cinema". In collaboration with the French Institute of Cyprus. A series of short films will be screened outdoors on Tuesday June 8 at 8:00 p.m. - Yard of the new Hambis Municipal Museum of Printmaking (55-59 Ammochostou Street, Old Nicosia). Above 18 years old only. Tel: 99 40 78 56. Entrance free. No reservation.
The "Images and Views of Alternative Cinema" Festival is an initiative of the Ministry of Education, Culture, Youth and Sport of Cyprus in cooperation with the Cultural Organization Brave New Culture.

This program of 13 silent short films by Alice Guy-Blaché made between 1898 and 1907 will be presented by Doros Demetriou . Alice Guy-Blaché is the first fiction filmmaker in the history of cinema. She was the one who suggested to Léon Gaumont to abandon simple animated views to shoot small scripted stories. She is given the authorization to direct which is an exceptional event at the time in a profession reserved to men. Until 1907, she will reign over Gaumont's production as director, artistic director, screenwriter, experimenting with faking and special effects...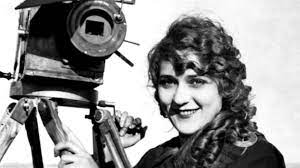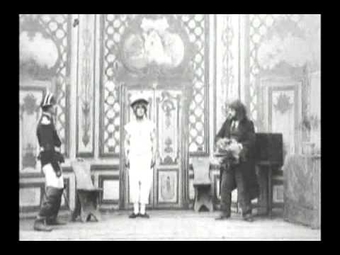 Chez le magnétiseur - (At the Hypnotist's) (1897): A lady goes to a hypnotist for treatment. One gesture and the lady immediately goes into a trance. The man performs another magical gesture and the lady is found below! A gendarme arrives to put things in order. To show that his intentions are pure, the hypnotist makes other gestures and the lady is dressed again, but the gendarme is hardly convinced. The hypnotist intervenes again and here is the lady dressed as a gendarme and the gendarme in female clothes. This is too much! Everyone flees, pursued by thehypnotist. The story ends with a happy hubbub.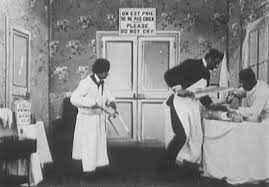 Chirurgie fin de siècle – (Turn-of-the-Century Surgery) (1900 – 2 min): In a clinic, a sign pleads "On est prie de ne pas crier/Please do not cry"; the doctors set about the patient with saws, cheerily hacking off limbs, and then slopping them into a bucket, all the while arguing ferociously with each other. They then reattach arms and legs from a bucket of "exchange pieces" (using glue) before re-animating their victim…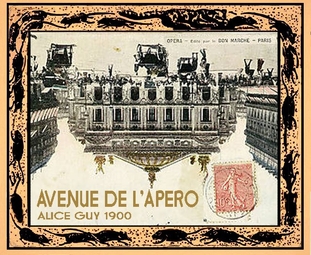 Avenue de l'opéra (1900 – 1 min): You aren't imaging things. This short, filmed on the aforementioned Avenue de l'Opera in Paris, is backward as intended. As a bit of excessive cleverness, the music (a recent addition) is scored (or, rather, recorded) back-to-front as well. If you'd ever wondered what things were like in the most famous city in France at the beginning of the twentieth century and, specifically, in reverse, now you'll know.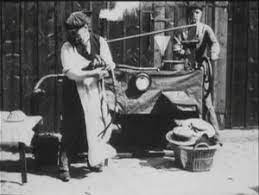 Chapellerie et charcuterie mécaniques (1900 – 1 min): An inventor and his assistant create a extraordinary machine. They introduce several varied ingredients, they turn the handle, and then, miles of sausages and many hats start to come out from the other end.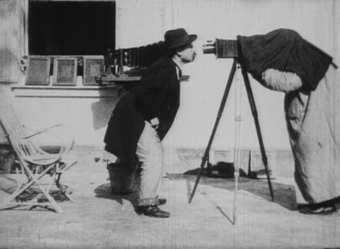 Chez le photographe – (At the Photographer's) ( 1900 – 1 min): A man turns up to have his photograph taken. He and the photographer have different views concerning the composition of the photo.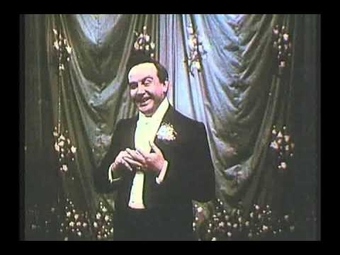 Questions indiscrètes – (Indiscreet Questions) (1906 – 2 min): Standing in front of a curtain, Félix Mayol performs a comic song for the camera.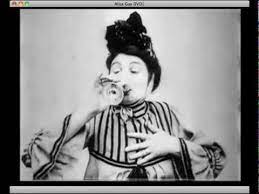 Madame a des envies – (Madame's Cravings) (1906 – 4 min) : A heavily pregnant woman has a series of irrepressible cravings while walking with her family.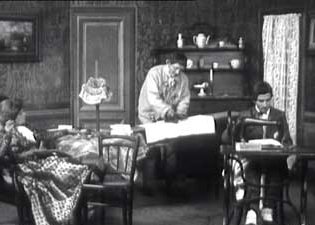 Les Résultats du féminisme – (The Consequences of Feminism) (1906 – 7 min) : A society where the roles of men and women have been inverted. Slightly effeminate men sew, iron and take care of the children, while macho women drink and read newspapers in cafés, and court men.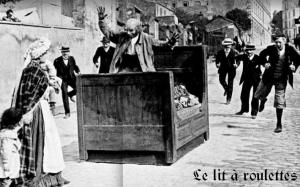 Le Lit à roulette- The Rolling Bed (1907 – 4 min): An impecunious chap is unable to pay his rent, whereupon he is ejected, but all his furniture is retained and he is allowed to remove only his rolling bed. Pulling this a few blocks, he is exhausted and lies down on the bed to rest. He is soon the center of attraction, and the crowd continues to gather, when the police order him away, and as he refuses to move he is started off by the officers, who guide him for a time, but are forcibly deterred by indignant citizens from further interference. The impecunious man and his bed, which gains momentum as it runs down the inclines, cause much excitement en route, and finally arrive at the business center, where it comes to a stop alongside the walk. Our friend has purloined a fur coat and an auto horn on his tour, and now presents a modern chauffeur.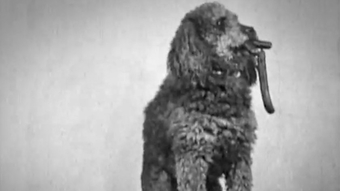 La Course à la saucisse – The Race for the Sausage (1907 – 4 min): A spirited poodle grabs a long string of sausages from the front of a deli. He is immediately pursued by the butcher and two women from the shop. In the street, it is soon children and a peasant and his wife who join in the pursuit…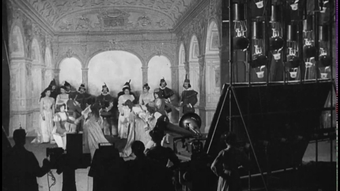 Alice Guy tourne une phonoscène… (1905- 2 min): Recording of the shooting of a phonoscene by Alice Guy and her assistants.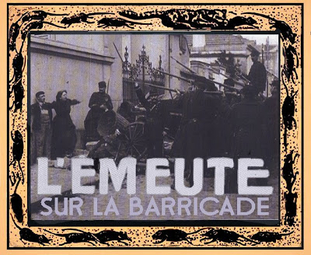 Sur la barricade (1907 – 35 min): A tumultuous time in French history affects the life of one particular man, an innocent bystander swept up in the confusion around him. A young boy, gone out to get provisions, is taken for a rioter in an ambush with the troops. They are preparing to shoot him when his mother, come uneasy to meet him, perceives him and acts as a bulwark of her body.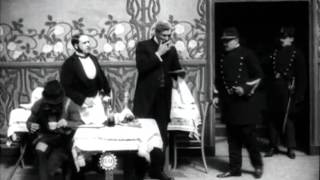 Le Billet de banque – (The Banknote) (1907- 11 min): A rich man rewards a tramp for defending him from muggers. The tramp, then, faces some discrimination as he tries to spend the money, nobody can cash the big bill the tramp is carrying.
Alice Guy-Blaché is part of the selection of French directors, in the framework of the cycle Women, Film Pioneers proposed by IFcinéma. 13 of Alice Guy's works has been screened internationally by the Institut Français.