Former student testimonials: Isabelle, ethical fashion designer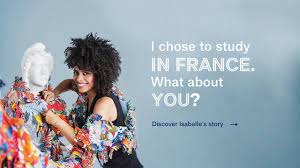 Let's meet isabelle ...
The bet was won for this fashion designer who came from Rio de Janeiro with Brazilian colors and warmth in her suitcases. After obtaining a Fashion and Luxury Management Master degree, Isabelle opened her first workshop in Paris where she is developing approaches to slow fashion* and up-cycling**. Today, spending her time between France and Brazil, she contributes to French cultural diversity by sharing her Parisian workshop with other artists.
* Slow fashion: collections of clothing designed to combine quality and respect for the environment and fairness for consumers as well as producers.
** Up-cycling: recycling of fabrics to make clothing and accessories.