European Day of Languages 2021
To celebrate the 2021 European Day of Languages, you are warmly invited to join us for an online conference on Monday 27 September from 12:00 until 14:00 CEST (Central European Summer Time).
This year's main event will demonstrate the European Commission's broad support for the implementation of the Recommendation of the Council of the European Union (EU) on a comprehensive approach to the teaching and learning of languages.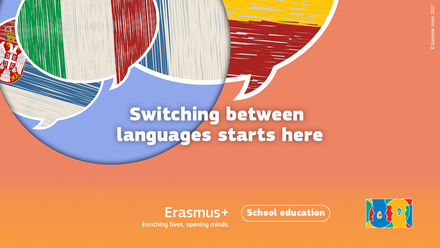 Please click to watch the teaser
The event will be streamed live online and interpreted into English, French, German and Slovene.