Readr Europe. Open a book for a better future
The French Institute of Cyprus, which currently chairs the EUNIC Cyprus Cluster, is pleased to present to you Europe Readr – the future of living.
Europe Readr is a project initiated by the Ministry of Foreign Affairs of Slovenia on the occasion of the Slovenian Presidency of the Council of the European Union in July 2021 and realised in cooperation with EUNIC, the European Union National Institutes for Culture, a network of organisations engaging in cultural relations, bringing to life European cultural collaboration in more than 100 countries worldwide with a network of 132 clusters, drawing on the broad experience of members from all EU Member States and associate countries.
Europe Readr aims to foster the reading culture and critical thinking across societies on the future of living, support the creation of public spaces for exchange and debate on shared European values, and dialogue on the European Green Deal, sustainability and urbanism.
The digital Europe Readr platform brings current social issues to readers around the world. It encourages reflection on the world we want to live in, presenting us with an opportunity to consider the European Union as a community in all its diversity and interconnectedness and as a community with a common future.
Europe Readr puts into practice the new paradigm of European collaboration in culture, based on dialogue and promoting culture as a driving force of sustainable development and social inclusion.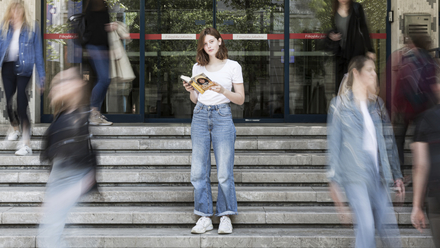 The Future of Living
From 1 July to 31 December 2021, a curated set of European literature entitled "The Future of Living" is available for reading free of charge. There is one literary work from each EU Member State in the original language and the English translation. Various literary genres – novels, short stories, poetry, comics, and essays – present a wide variety of perspectives and address a global audience. Special attention is paid to the youngest readers with a selection of some of Europe's most beautiful picture books understandable beyond language barriers. Special material is available to parents and teachers with advice on how to guide children through reading and how to awake their interest in the environment.
France is represented by Laurie Agusti, a children book illustrator, with the album Sortie de Nuit and Cyprus by Antonis Georgiou with An Album of Stories .
Get free access to Europe Readr – the future of living platform.