On the One – Dance in Cinema
"On the One – La Danse au Cinéma": an exhibition, visual and musical experience, proposed and animated by GEMINI.
The exhibition will be held until November 18 (Monday to Thursday from 9 a.m. to 6 p.m. and Friday from 9 a.m. to 1 p.m. Closed on weekends).

This exhibition aims to emphasis the impact and importance that cinema has played in the world of dance. This exhibition unites these two artforms to create a harmonious, intertwining of a truly visual and musical experience.
On the One wants to highlight the profound impact that various dance-themed films have had on everyone world wide. "Dirty dancing, Westside Story, Flashdance, Breakin' " has moved, fascinated, made people laugh and cry, in particularly due to the mastery of the dance and their dancers.
Young and old are sensitive to the beauty of movement, but beyond technicality, what touches us the most about these artists is their humanity. The dancers, true masters of movement, speak directly to our souls without using words and this with an almost primal eloquence.
The emotions provoked by the quality of the choreography have been sublimated by filmmakers who have made certain dancers immortal and who filmed timeless scenes. Directors and screenwriters told poignant stories, imbued with strong morals and responding to social ills such as intolerance, hatred or indifference.
On the One, reminds us that we must stand as one in the face of these injustices and that the marriage of dance and film is almost a natural unification. These arts both celebrate the movement and this movement symbolizes life.
The philosopher Plato and the playwright Aristophanes wrote that man and woman are the two halves of a single being called love. Cinema and dance are the two halves of this exhibition representing this same love. On the One is a spectacle resulting from GEMINI's love for Dancers and Filmmakers.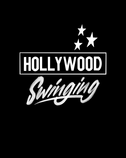 HOLLYWOOD SWINGING
Hollywood, synonymous with dreams, glory, and success...
The architects of this "City-Passion" are actually called Gene Kelly, Fred Astaire, Ginger Rogers, the Nicholas Brothers… They have skillfully built a timeless megalopolis where each of the stones is a film mixing aesthetics, movement and emotion. The magic of musicals has been able to reach all strata of the population, all ages, in addressing themes as powerful as love, self-transcendence and discrimination. A bit as if the body were able to speak, howl or sing things that would be more difficult to express with mere words.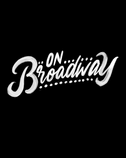 ON BROADWAY
The streets of New York have witnessed masterpieces like West Side Story, a film that sublimated neighborhoods reputedly infamous, transformed the gloomy street fights into melodic and choreographic fireworks. Stubbornness and perseverance are also values emphasized in many feature films related to dance like Chorus Line or All that Jazz. Broadway is an artery welcoming countless audition rooms where myriads of dancers confronted their fears to reach the ultimate success, whatever the area of life.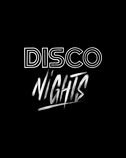 DISCO NIGHTS
Nightclub culture during the Disco years was showcased by cinema through Saturday night fever. This film is a tribute to the disco movement which, more than a musical style, was a real escape from the economic and social difficulties experienced by the people of that time. The "disco" culture advocated letting go, the equality of people and genders in a very avant-garde way.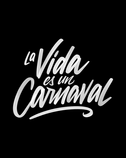 LA VIDA ES UN CARNAVAL
Latin or Ballroom dances, which for the most part are couple dances, were frequently honored on the big screen. The adaptation by Carlos Saura of the novel Carmen, used film to emphasize Salsa, Dirty Dancing or the Tango, put a magnificent spotlight on these styles combining sensuality and elegance.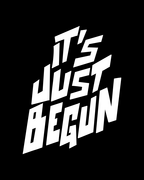 IT'S JUST BEGUN
Hip Hop culture through Beat Street or Breaking films, have been largely represented by films, very often, highlighting the fight against social inequalities with beautiful love stories in the background tapestry. In another choreographic universe, this was fabulously orchestrated in the mythical Step Up saga.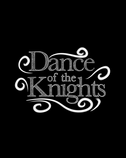 DANCE OF THE KNIGHTS
Classical dance and its values of discipline and rigor have sensitized a plethora of directors. Movies like Black Swan, Billy Elliot, or Soleil de Nuit share a common theme of people who are revolting against a system using the virtuosity of dance as a weapon of rebellion.
With the support of

and