Replay of The Night of Ideas on our Facebook page
The French Institute of Cyprus has participated to the sixth edition of The Night of Ideas which this year had for theme "Close". Replay on Facebook.
Due to the Coronavirus epidemic, this event was held behind closed doors and was broadcast on social media. We invite you to visit our Facebook page to watch or review the "live" performance of a mural representing the portrait of Albert Camus, accompanied by a reading of extracts of his works.
To respond to the theme, the French Institute of Cyprus chose to highlight the thought of Albert Camus, who better than any other knew how to combine the themes of the absurd and loneliness, of revolt and solidarity.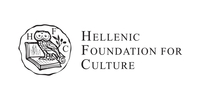 With the support of the Cultural Foundation of the Hellenic Bank